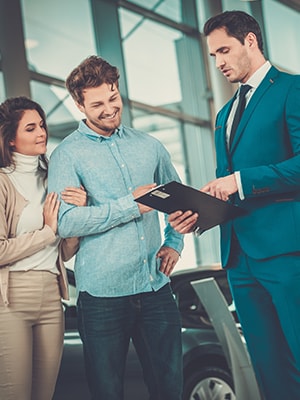 You Could Pay Less For Your Monthly Car Payment
Making the decision to buy or lease a personal vehicle is the second most expensive investment that a person can make after housing. That's why the majority of car shoppers choose to finance their vehicle rather than buying it outright. Because similar to paying the rent or mortgage, the cost of a vehicle is simply too high to pay off right away.

Therefore, if you are one of the many Americans who is in the middle of financing their vehicle, it may seem like you are stuck with that monthly payment until you are done paying it off. But what happens if your circumstances changed and you can no longer afford your monthly car payment or wish to change vehicles, but maintain your monthly payment?

Our team of finance specialists at Napleton River Oaks Hyundai understand your circumstances, and we can offer you three different ways to likely help you pay less each month. Many of our customers also upgrade their vehicle while maintaining the same monthly car payment.


Apply for a Lower Interest Rate
The first option at your disposal to likely take some of the cost out of your monthly car payment is by getting a lower interest rate. Auto loans are set up where you pay both a principal (cost of the vehicle) and Annual Percentage Rate (APR). The principal cost is fixed but there is room to change the APR of your loan. Our finance team will be happy to take a look at your auto loan to see if they can help adjust the interest rate so your monthly car payment is more affordable.
Extend The Term Of Your Auto Loan
Another way you can tweak your monthly car payment is be extending the term of your loan. For example, if you are on year four of a six-year loan and your income circumstances recently changed, you can probably elect to spread out the balance of your loan over more time. It's important to note that extending the number of months you have remaining to pay off your loan will cost you more interest in the end, but the monthly payment will be lower. This is a good tactic for the short term, and it's a strategic way to free up more of your cash.
Trade-In Your Car for a More Affordable Option
The last option that people have at their disposal is using their current vehicle as a trade-in. If you can no longer afford your vehicle, consider trading down to a different model that is more affordable. It's not uncommon for customers to think they can afford a higher-level trim, acting more on impulse when they are at the dealership, only to run into financial stress later down the road. Whatever the circumstances, we've seen it before and its okay to consider swapping your car for a less expensive one. We can help you with that at Napleton River Oaks Hyundai.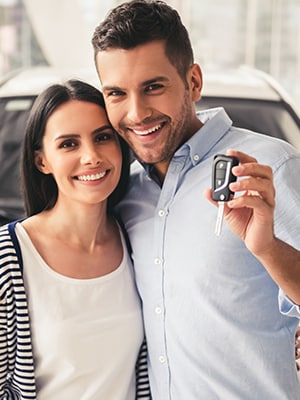 It is Likely that you Can Lower Your Car Payment
It has never been easier to change the terms of your auto loan thanks to the finance team at Napleton River Oaks Hyundai. We are experts when it comes to helping our customers lower their monthly car payment or upgrading to a newer model while keeping their monthly payments roughly the same. If you are in the market to refinance, fill out this Contact Form and regain stability of your personal finances.
Other benefits include:
Access to New or Like-New Vehicle
Long-Term Warranty
Better Gas Mileage
Access to More Spacious Vehicle
Potential Savings
Financing Department Hours
Monday

7:30am - 8:00pm

Tuesday

7:30am - 8:00pm

Wednesday

7:30am - 8:00pm

Thursday

7:30am - 8:00pm

Friday

7:30am - 8:00pm

Saturday

8:00am - 6:00pm

Sunday

Closed
Message Our Financing Department
* Indicates a required field
Payment reduction may not indicate overall savings. Negative equity may be paid up front or added to new loan balance.