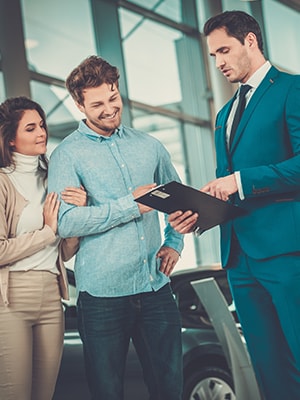 Every new 2020 model sold at Napleton River Oaks Hyundai now comes with an added 3-year/36,000-mile complimentary maintenance program. This exciting new service offering is an added bonus on top of the industry-leading Hyundai powertrain warranty. With two levels of assurance, there has never been a better time to buy a new Hyundai and to do so with confidence.
What Is Included With the Hyundai Complimentary Maintenance Program?
While free maintenance sounds like a great deal for customers, the program is reserved for a select variety of work. The five types of service that will be covered as part of the complimentary maintenance program at Napleton River Oaks Hyundai are as follows:
 
Engine oil and filter changes
Tire Rotation
Normal, factory-scheduled maintenance for 3 years or 36,000 miles (whichever comes first)
Hyundai filters & Quaker State oil
Supplemented or extended Hyundai Protection Plans
Keeping up with these types of regular service appointments is an ongoing part of life as a car-owner. Having these services be complimentary for the first three years is one way to save some extra money.
What Are the Benefits of the Hyundai Complimentary Maintenance Program?
If you want to keep your Hyundai (or any other vehicle) in great-working condition, it is vitally important that you make regularly scheduled maintenance appointments. In order to ensure that all parts of your vehicle are working efficiently, it is necessary to change the engine oil, rotate the tires, and have a team of certified technicians run a multi-point inspection. With the Hyundai complimentary maintenance program, you are set up for three years of health for your Hyundai without having to worry about additional costs. 


Why Is it Important to Schedule Maintenance at Napleton River Oaks Hyundai?
The service center at Napleton River Oaks Hyundai employs a team of certified technicians and master mechanics  who are experts in the Hyundai brand. These service techs know the ins and outs every Hyundai model from the Sonata and Elantra to the Palisade and Kona. The maintenance work your vehicle receives is only as good as the mechanic who works on it. Eliminate the worry of having something go wrong by bringing your car into the hands of the professionals at Napleton River Oaks Hyundai.
Furthermore, every repair and maintenance visit is officially recorded on the vehicle service records, which helps to retain the value of your new vehicle and makes it easier to sell later on. The service history is all set on the CarFax report or other reporting systems for future review by potential buyers. That means you can sell it for more or trade-in it for more.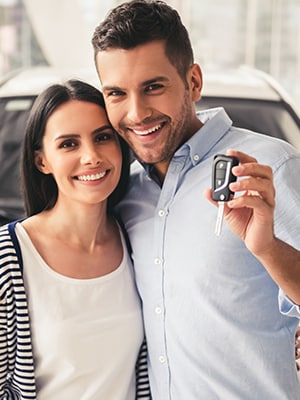 How Can I Get Started with Complimentary Maintenance?
This brand-new complimentary maintenance program launched in 2020 is one more way that Hyundai offers an elevated reliability and value to its customers. Hyundai has built its reputation on designing quality vehicles that its drivers can depend on for years. That is why each Hyundai comes with some of the best security pledges in the automotive industry like the 10-year/10,000-mile powertrain limited warranty. When you couple this level of confidence with the added complimentary maintenance program, it's just one more reason to be happy about buying a Hyundai.
To schedule a maintenance appointment at River Oaks Hyundai, follow the Contact Form below to take advantage of this great added value or contact the River Oaks Hyundai team.
Service Center Hours
Monday - Thursday

7:30am - 6:00pm

Friday

7:30am - 5:00pm

Saturday

8:00am - 4:00pm

Sunday

Closed
Contact River Oaks Hyundai Team Online: